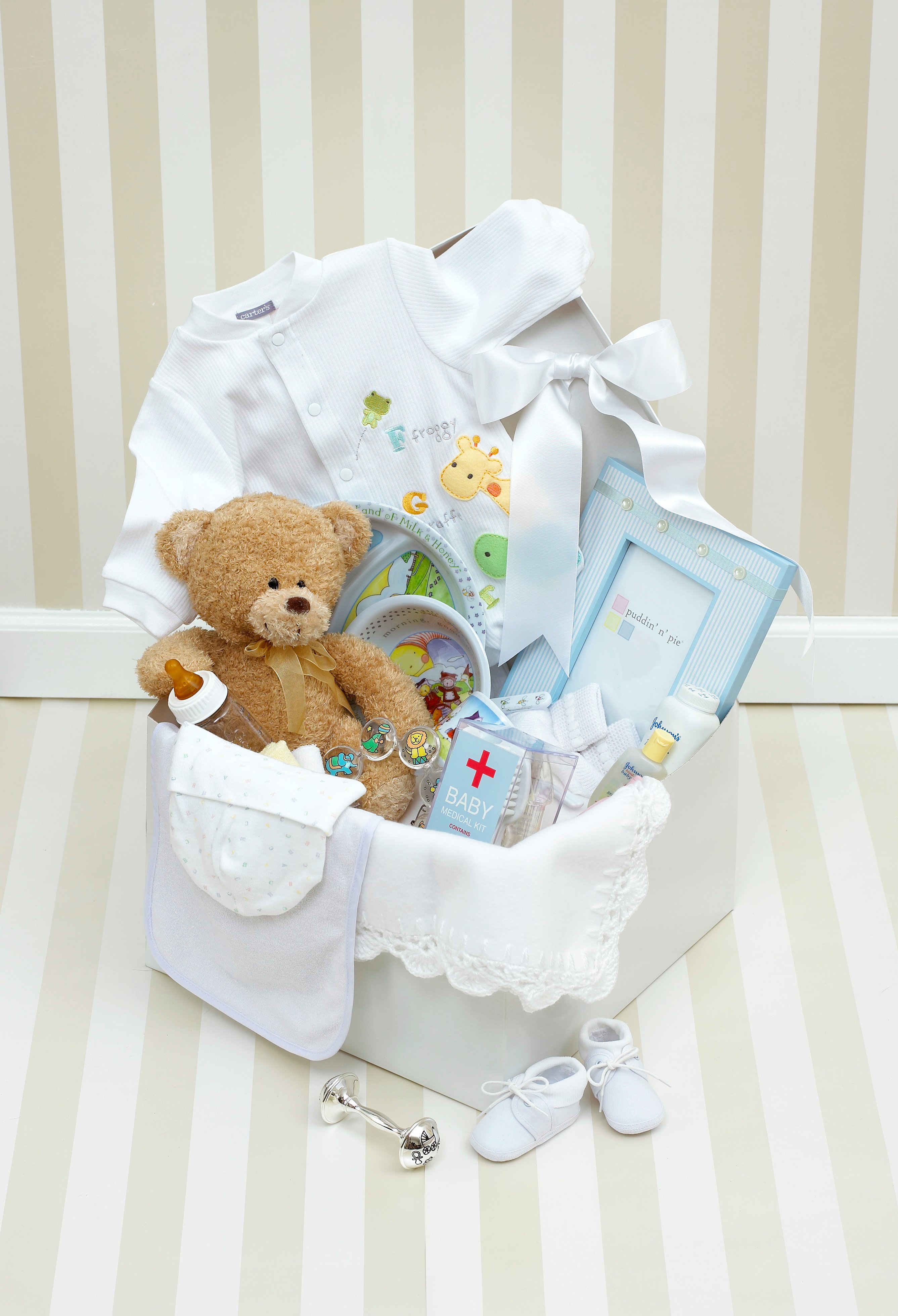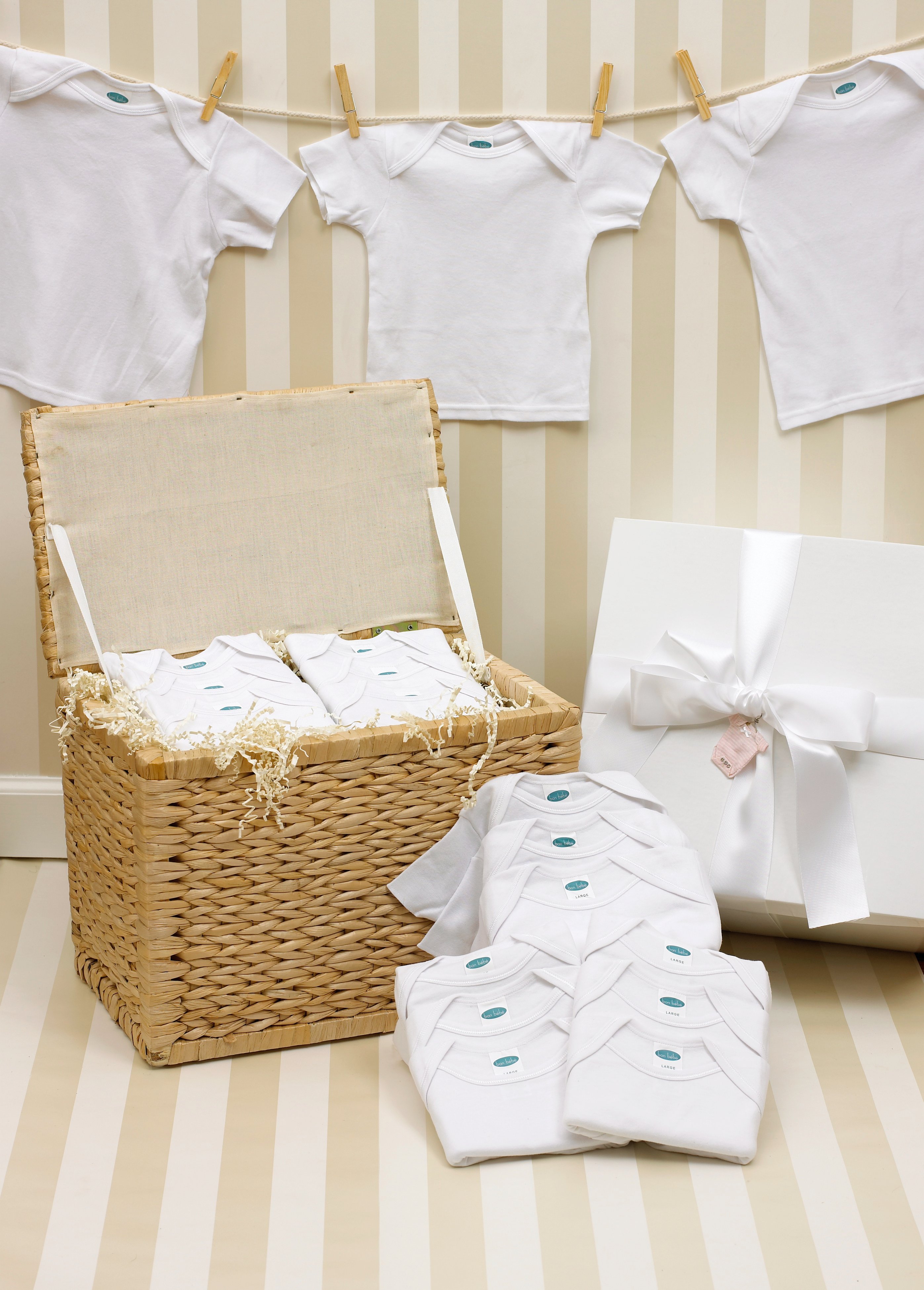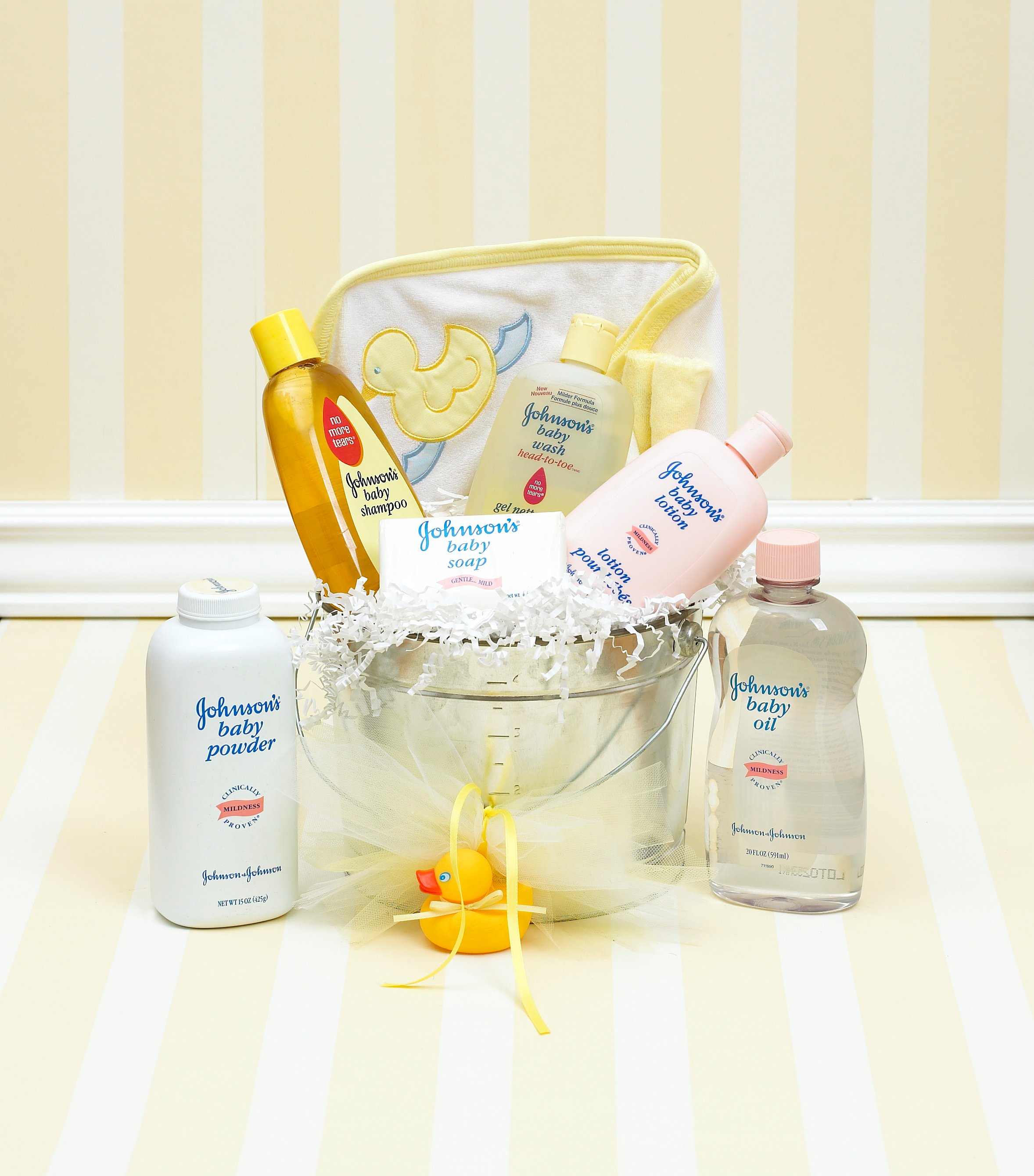 Our BabyCare Essentials baskets are designed to provide the necessary toiletries and essentials for baby's feeding, grooming, and medical needs. ​​

Items include bib, bottle, rattle, pacifier, teething ring, washcloths, Johnson's Baby Bath Set, and grooming and medicine kit.

​

The perect gift, it leaves no essential forgotten.

Our BabyWear Essentials baskets ​​​​

are the perfect touch for baby undergarments styled for comfort.

Baskets contain 100% cotton

bodysuits, t-shirts, caps and socks.

An essential gift appreciated for its practicality and convenience.
Our Bathtime Essentials tin comes complete with everything you'll need for bathing baby ​​​​​and features Johnson Baby wash, powder, shampoo, lotion, soap, oil, 

 "Squeaky Clean" bathrobe with matching slippers, washcloths, rubber duckey,

bath puppet, bath book, and bath CD.

A great bath gift to have baby clean and having fun!